Description
Note: You do not have to be present to be eligible for the grand prize draw. Buy as many tickets as you want to increase your chances of winning.
Mozart's comedy tells the tale of an incorrigible young playboy who blazes a path to his own destruction in a single day. Based on the story of Don Juan, Don Giovanni follows an irresistible (yet irresponsible and amoral) youth who is loved by women almost as universally as he loves them. It doesn't take long before the audience sees that even Don Giovanni cannot escape the consequences of his flouting of conventional morality.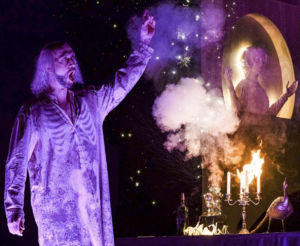 Here you can find a short video of some of the wonderful scenes…
Plus, plus, plus! We'll be drawing thickets throughout the evening for a variety of smaller prizes. With the grand prize being drawn at the end of the evening.
Opera tickets will be for October (final date will be announced at the meeting).
In Italian with German and English subtitles.
The draw will take place on 27 June 2023 at the Zuriberg Toastmasters Year-end function.